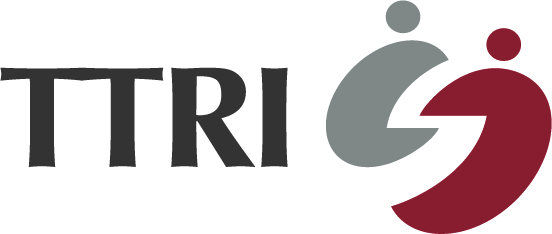 公司介紹 brief introduction
紡織產業綜合研究所,溯始於1959年12月的「台灣紡織品試驗中心」,早期以執行我國紡織原料進口及成品布出口之品質檢驗與管控為主;1971年為配合紡織產業的快速發展,將任務調整為紡織相關廠商品管、分等與追查,以及於同年6月更名為「中國紡織工業研究中心」。

1980年再將任務由品管檢驗工作轉型為技術服務及製程研發,並於1995年在土城場區新建大智、大仁、大勇等三館,以及能提供一條龍服務,2001年建造大義館,以做為纖維實驗場域。

2004年9月再次更名為「紡織產業綜合研究所」至今,為開創研發及業務多元化與擴展國際化。另,為能提供產業加值服務予中南部紡織業者,在2008年於雲林科技工業區竹圍子區更建構斗六場區並成立雲林分部,整合技術研發、檢驗及推廣等能量延伸下去,使之使成為中南部兼具示範工廠、創新育成及產品開發的紡織服務新場區。

紡織綜合所土城及斗六場區,擁有專職員工約三百四十四人,碩博士級以上佔百分之七十及多元化的人才,包括紡織(23.0%);材料、生醫、環工、化工(30.7%);資訊、電子電機、機械自動化(12.9%);經貿、管理(16.1%);設計、人文、藝術(9.5%);醫、農及其他自然科學(7.8%),以提供全方位服務與成為產業解決方案的供應者。

此外,紡織綜合所為協助國內紡織業在機能性、產業用及智慧型紡織品之發展及推廣,分別1999年、2004年及2018年成立「中華民國紡織品研發國際交流協會」、「台灣產業用紡織品協會」及「台灣智慧型紡織品協會」。

展望未來,紡織綜合所將以「篩選重點技術研發」來建構對內核心技術能量,以「加強創新前瞻研發」來持續提昇國內紡織產業競爭力,以「強化智慧資產佈局」來建立領導性創新產業,以「推動國際科技合作」來運籌全球創新資源,以「協助產業技術整合」來開創產業聯盟新價值鏈,秉持「合作、誠信、務實、創新」的組織文化。向「科技尖峰」挑戰與淬勵成長,並與所有的產研夥伴攜手共創台灣紡織的良好未來!

Taiwan Textile Research Institute (TTRI), with Taiwan Textile Testing Center as its first predecessor founded in December 1949, originally focused on the quality control and inspection of imported raw textile materials and exported textile products in Taiwan. In response to the rapid development of the domestic textile industry, the organization was renamed China Textile Institute in June 1971 and shifted its operation focus to the quality control, testing, and certification of textile suppliers and manufacturers.

In 1980, the organization was restructured to transform its operation from quality inspection to technical servicing and process R&D. In 1995, three research buildings, namely the Dachih Building, Daren Building, and Dayong Building, were erected in the TTRI headquarters located in Tucheng District to provide one-stop services. In 2001, the Dayi Building was constructed to host experiments on fiber materials and products.

In September 2004, the organization was renamed TTRI and since then, it has focused on textile R&D, service diversification, and expansion into international markets. To provide value-added services to textile suppliers and manufacturers in central and southern Taiwan, the TTRI Yunlin Branch was established in 2008, and factories were built in the Zhuweizi zone of the Yunlin Technology-Based Industrial Park in Douliu. The branch office integrates technology R&D, testing, and promotion to provide services related to factory demonstration, startup incubation, and product R&D.


At present, the TTRI in Tucheng and Douliu have 344 full-time employees, 70% of whom have a master's degree or higher. The employees are constituted of talented individuals from diverse fields, including textile (23.0%); chemical, chemical engineering, material, biomedicine, environmental engineering (30.7%); information technology, electronics, electrical engineering, and machine automation (12.9%); social science(economics and management) (16.1%); culture, art, and design (9.5%); and medicine, agriculture, and other natural sciences (7.8%). This enables TTRI to provide multifaceted services and industrial solutions.

To help domestic textile suppliers and manufacturers develop and promote functional, industrial, and smart textile products, TTRI founded the Textile Research and Development Association International in 1999, Taiwan Technical Textile Association in 2004, and Taiwan Smart Textile Association in 2018.

In the future, TTRI will focus on the screening and R&D of key technology to garner its core technical capacity; reinforce innovative and prospective R&D to improve the competitiveness of the domestic textile industry; strengthen the allocation of smart assets to pioneer industrial activities and secure Taiwan's leading role in the textile industry; promote technological collaboration with the global community to integrate worldwide innovation resources; assist with industrial technology integration to create new value chains for industrial alliances; and foster an organizational culture that emphasizes collaboration, honesty, practicality, and innovation. By overcoming challenges and growing therefrom in technological advancements, TTRI will collaborate with its industrial and R&D partners to create new opportunity for the Taiwanese textile industry.
公司產品 Product